QPMSoft Receives 2020 Top Web and E-Commerce Developer in Ukraine Award

By Max Shylkin
August 10, 2020
We're happy to be amongst the top companies in Ukraine by Clutch! It's great our services have been valued so highly.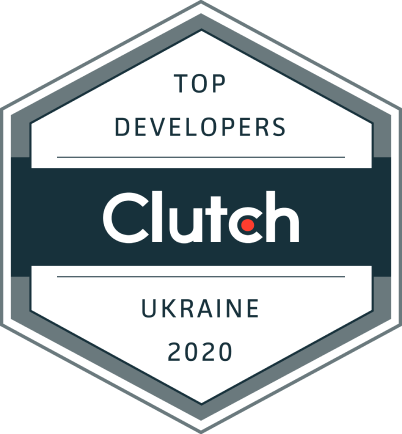 From artificial intelligence to progressive web applications to Internet of Things, there are so many trends and practices dominating the development space that it may seem impossible to keep track of them all.
However, there's no need to worry about the latest tech and processes because that's exactly why we're here for you! We'll handle all the cutting-edge trends and you can rest assured knowing that you're receiving only the latest and greatest solutions.
Since 2015, we've been established as a software developing agency providing services in web development, application deployment, performance optimization, product stage support and maintenance.
It's our mission to build high-quality solutions for your business that boost productivity as well as provide more stability and maturity. Our dedicated team members are experts in business analysis, design, development, project management, quality assurance, and support.
Over the years, we've completed numerous projects for clients in a wide variety of sectors and locations around the world.
"They were responsible, working with us without holding our hand. Starting from technical requirements, they guided us toward the final product." –Director, Open Source Platform
Client feedback through Clutch's verified reviews helps us to validate our successes and recognize our employees' contributions to their projects. We've also been able to validate our successes through industry recognition.
Recently, we were named a 2020 top web and e-commerce development company in Ukraine by Clutch! We're humbled by this award and our recognition as a leading agency in our space.
To be eligible for a Clutch Leader Award, companies must exhibit an unusually high ability to deliver top-tier work to their clients. Receiving this award is no small feat, and we're extremely appreciative of this distinction.
Get in touch with us if you'd like to start on your next project!